Clarion ProScan is well documented. Both for you and your end users...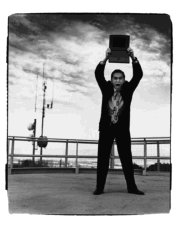 Free End User Help!
Click here to view the help online
ProScan comes with a 5600+ word help file for your end users! Complete with screen shots it tells your users exactly how to use the Scan Manager.
This end user documentation is yours to use as-is or to modify as you see fit. It was written with generic terms (it refers to the "Scan Manager" - not to "ProScan".
It comes as a compiled .chm file and includes the Help & Manual project file. HTML is available by request.
Of course we did not forget you as the developer!
ProScan documentation covers everything you need to know to get the most out of the system with clear explanations and screen shots.
For your convenience we have published the entire ProScan help file online. The end user documentation is included in the main help file under the last chapter. Use the link above to view it online or click here to download the file.